Nature unrolls before our eyes as a network of relations. From fundamental interactions among elementary particles to galactic collisions, from living organisms to ecosystems.
The person lives in relationship with the other natural, physical, chemical and biological elements. Some argue that the person-nature relationship has ceased to be collaborative and has become conflictual: the person uses science and technology to transform nature until its resources are exhausted and its balances are broken.
This phenomenon has been called "ecological crisis" and with increasing urgency raises the question: how should we respect nature and, at the same time, value human creativity?
The meeting would like to start an open and transdisciplinary dialogue on this issue.
Organized by:

In collaboration with:



Under the auspices of: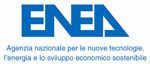 With the support of the Representation in Italy